and if it's empty, they still come.
Last night I added a new
stat counter
onto my website. My web host was providing me with stats, but for some reason back in November it stopped working. A combination of being lazy and really wanting to switch my hosts has been the reason for not contacting them to fix it. When I started blogging outside of
Myspace
I wanted to be able to track how many visitors I had and I found these guys,
Statcounter
Well let me tell ya, this has really opened my eyes more to my website. This counter Rocks!!!! You can see every person and
their
location with this program, how long they stayed on each page, what pages they went to, who referred them and the keywords they used. My old stats gave most of this info but didn't connect it to the actually users. This program makes me feel like I'm visually seeing the customers walking through my store. Suddenly I started getting antsy that my store was empty of stuff to buy. Hey you, wait! I'll have more stuff soon, Hey you, wait, come back this weekend! Talk about motivation to get some new stuff on there! Whew, I wish I found this stat counter sooner. I"m sure the novelty will wear off soon enough, but I think the
insight
will stick. People around the world are visiting my site. People are searching out what I do. How cool!
Hahah
, you would think I just started my website!
Nope
, had it up for a couple years now, just over 3.
So this has inspired me to get my ass in gear and get some stuff on my site. Something I had planned on doing anyways, to get some funds to buy more supplies for vending. But now I'm planning an update for this weekend, instead of "sometime in the future". I even went ahead and put it on my website, "new hemp skirts coming this weekend". As in, Hey you over in California, Greece, New Zealand, Colorado, New York, etc., yeah you, come back this weekend, I swear there will be some new stuff on here!
With this inspiration, I made up this super cute skirt last night.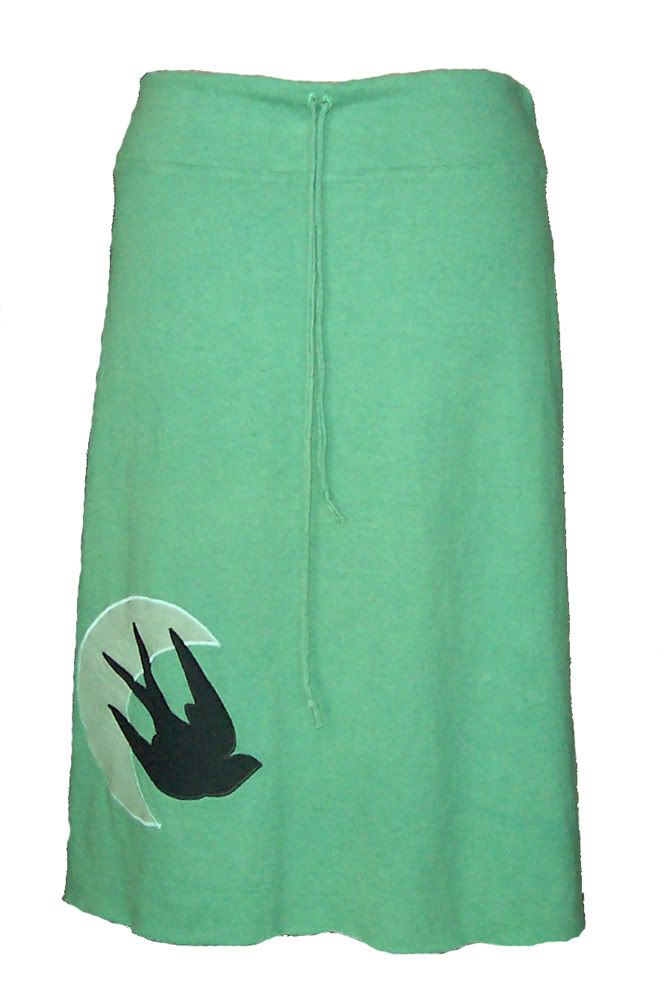 Just when I thought I was easing out of my hemp jersey obsession, something new to make out of it! No longer will it just be hemp jersey tops, this skirt is SO COMFY! It reminds me of my favorite jersey
capris
that I live in over the summer. Comfy enough to wear kicking around the house, cute enough to pair with a
strappy
little tank and some sandals for a day out.
Uber
cute,
Uber
comfy, what's better!? This is just a sneak preview, the color is a little off and there's a little surprise on the back too. It's going to be hard not to add this to my personal summer skirt collection. But it made up fairly fast, so I think I can spare the time to make myself a few. I have a huge stash of hemp jersey that I've dyed up just waiting to be put to use.... there's only so many ideas I can come up with for
hoodie
tops and wrap tops to use it for! But voila, a new use! My plans are to make up
at least
one or two more of these skirts for my site update this weekend. The perfect summer skirt if I do say so myself!
Hmmm
will this mean another bale of hemp jersey is lurking in the near future? Will that be crazy, purchasing 3 full bales of jersey in a years time?
Haha
!
Oh and HAPPY SPRING! Sure doesn't feel like spring here today, it's only 39 degrees. I'm so ready for the warm weather!