In the words of my friend and one of my vending partners Casey, I left my heart at the bluegrass festival. I've been back from Merlefest for 4 days now, and just can't seem to get back into my life back at home. I figured this would happen, as it sometimes does, but not this badly.
You see the problem is I have WAY too much fun when I'm away.... ok there's no such thing as WAY too much fun, but I have WAY more fun than I do at home. Then I come home and it's a big ol' bore. So stale. Yes I was away from my husband and 3 furry family members for 5 days. But I had such a good time. Am I just selfish? Shouldn't I be glad to be home with my family, not longing to go back to the fun I was having without them?
Anyways, we had beautiful weather 2 of the 4 days of the festival, bright, sunny, and 80 degrees. Saturday we had scattered thunder showers, but it was still fairly warm. Sunday it was overcast most of the day, but the rain managed to hold off until the very end, and even then it was just a shower. I had awesome sales, well worth my 1400 mile round trip. This year we were blessed with babies and toddlers to keep us company. Andrea's baby is 8 months old- such a smiley little fellow. He was the perfect baby on the drive down, in the 15 hours in the car (we drove straight through, stopping for breaks and a cat nap) he cried for less than a minute. The guy vending next to us had his brother come for the weekend too, and along came two of the cutest little girls ever. I instantly fell in love with the youngest (they were 3 and 4 years old) Ava, such a little doll. I swear she had stars coming out of her eyes :) A tragic story behind them, but their dad was a sweetheart and they are lucky to have him...
Having children around the booth really seemed to add a completely different vibe, very fun :) Funny, because before we got there I was picturing it being a bit of a drag, hehe... Complete opposite!
Here's some pics from the weekend....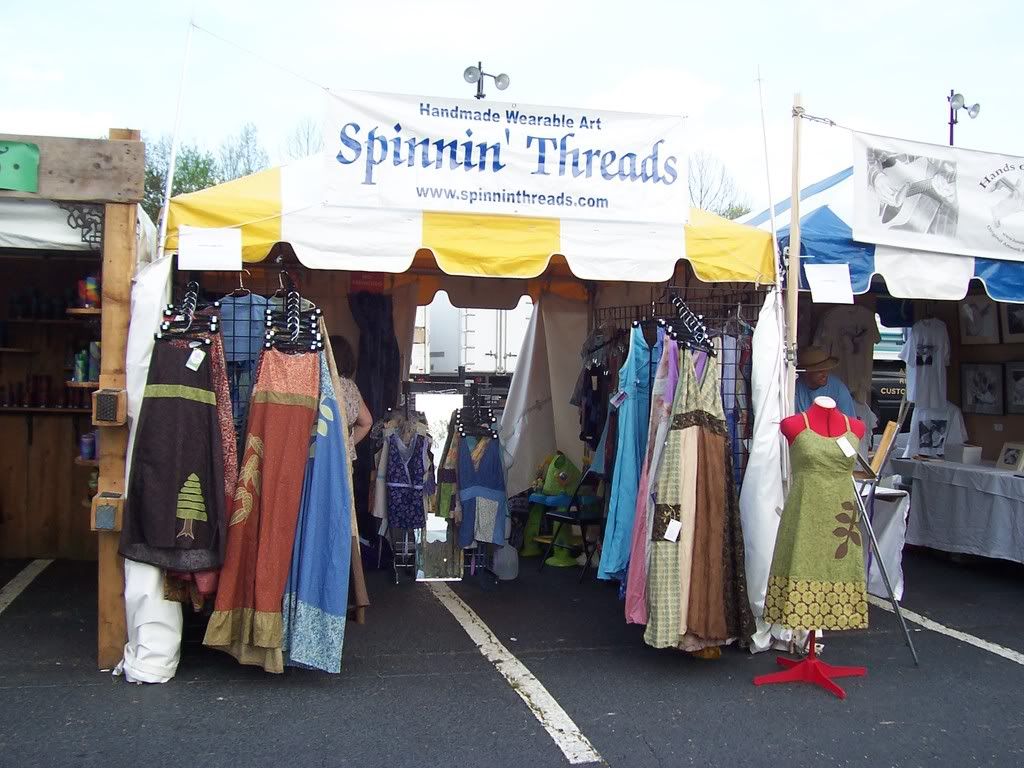 This was our booth on Thursday, mostly put together.... I only had 15 minutes of sleep the night before so Thursday was slow going for us getting set up, haha!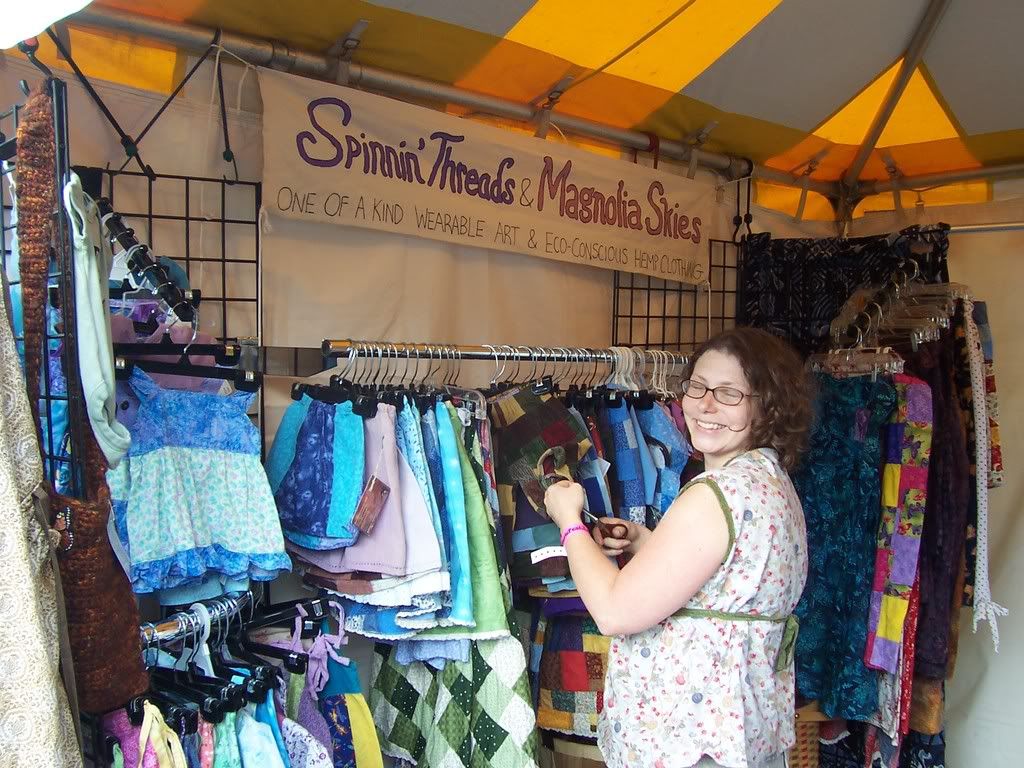 Andrea arranging the kiddo section.... this year we had lots of goodies for the little ones.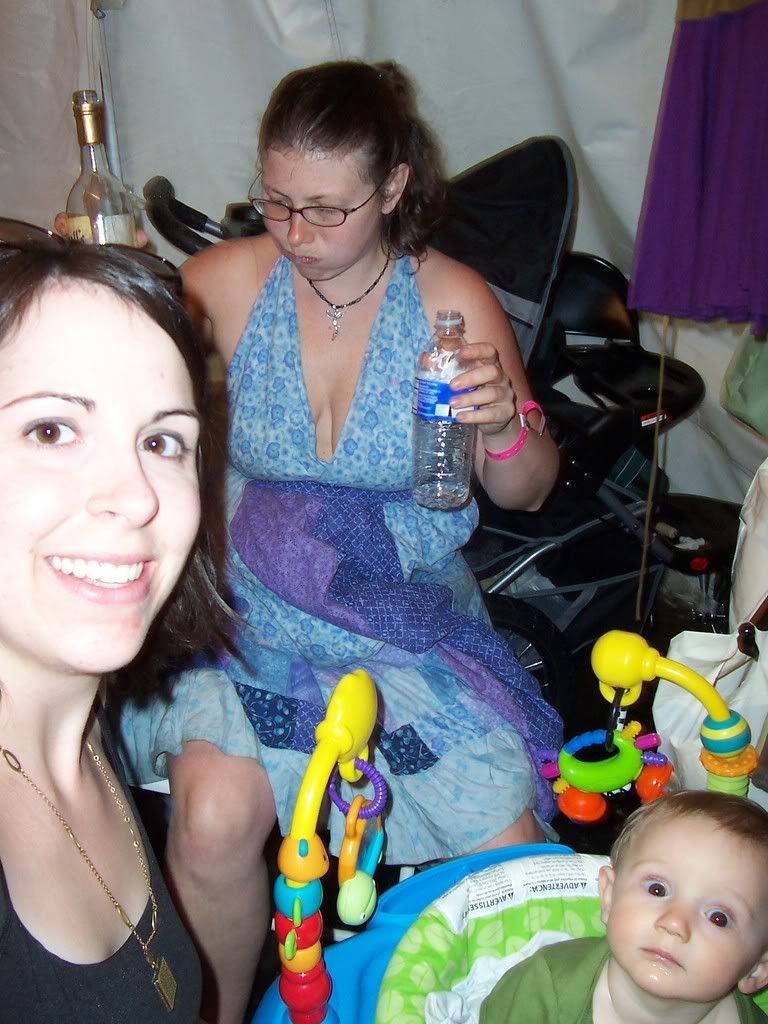 All of these shots are from Saturday during and after the big thunderstorm. The rain was coming down so hard and it was so windy we decided to close up shop during it... and what better time to bust out the Mead honey wine and snap some pics.... pardon the absolute chaos in the booth, hehe :)
Casey!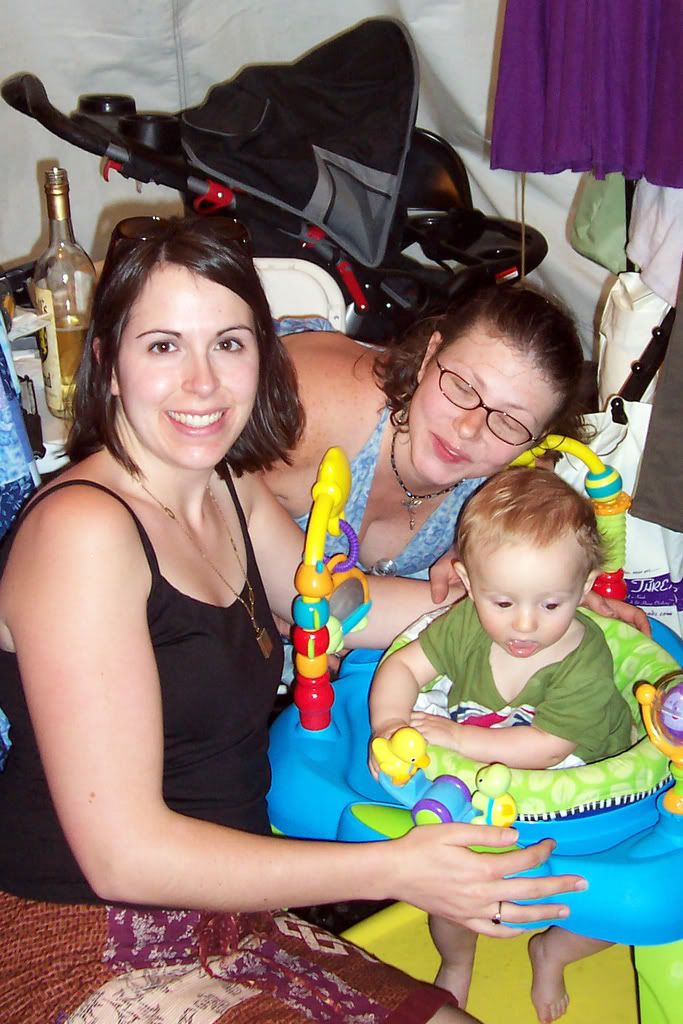 Isn't he a cutie :) And below is one of the cutie pie little girls we spent the weekend with, this one is Sophia, the older of the two. I didn't get any pictures of starry eyed Ava :)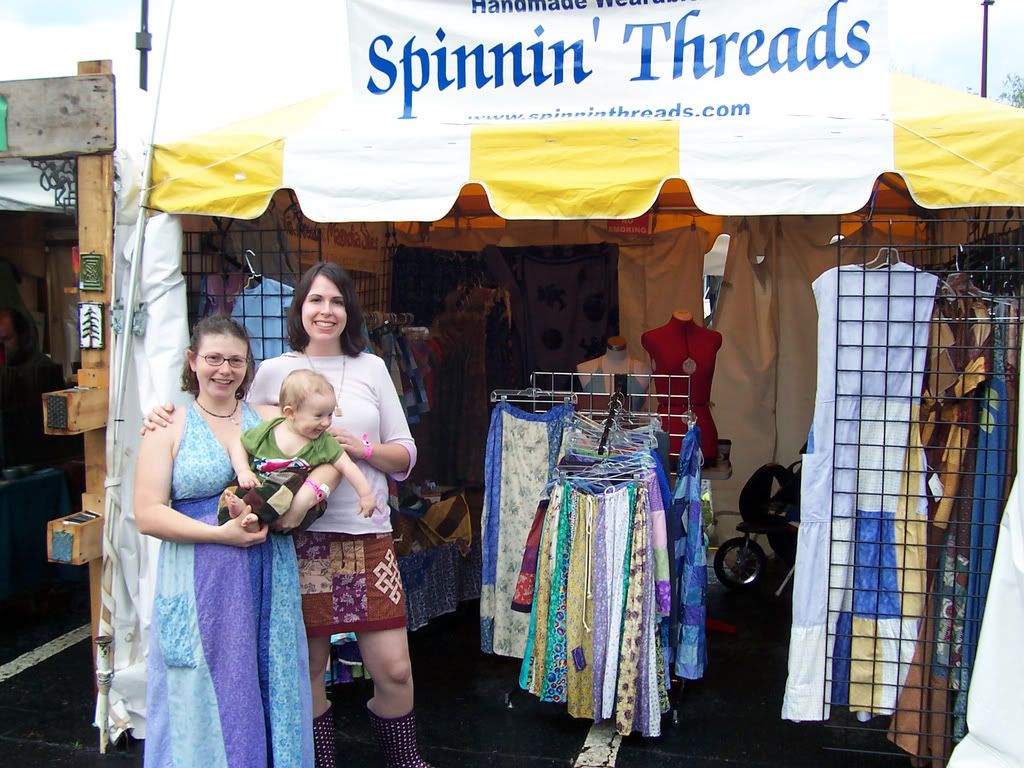 Yay! The rain stopped shortly after it started, time to open up shop again after we take some shots in front of the booth.
Oh how I wish I was back in NC with my Merlefest buddies :) OH and how can I forget.... remember how I mentioned I listened to The Band for years straight in the sewing room??? Well Levon Helm was the headliner for Saturday night, how friggin Sweet!!!!! Yep, take me back to the south.... or Tennesee, Tennessee, there ain't no place I'd rather be.....